Farewell reception for Prof. Boccaccini at Imperial College London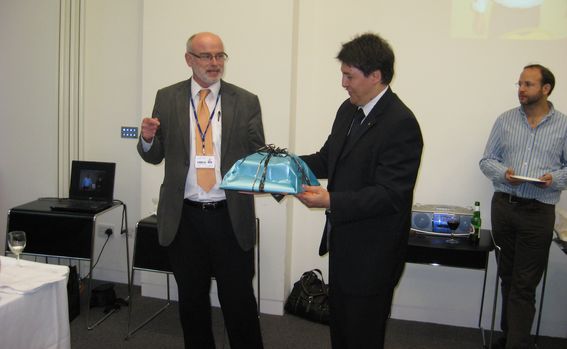 More than 100 guests came to the farewell reception held on 28 September 2009 at Imperial College London to mark the leaving of Prof. Boccaccini.
After almost 10 years as an academic in the Department of Materials, Prof. Boccaccini moved to Germany on 1st October 2009 as Head of the newly established Institute of Biomaterials, University of Erlangen-Nuremberg. Prof. Boccaccini remains a visiting professor in the Department of Materials of Imperial College.
In the foto, Prof. Bill Lee (Head of Department of Materials, Imperial College London) and Prof. Boccaccini.