Visit of scientists from Boskovic Institute (Croatia)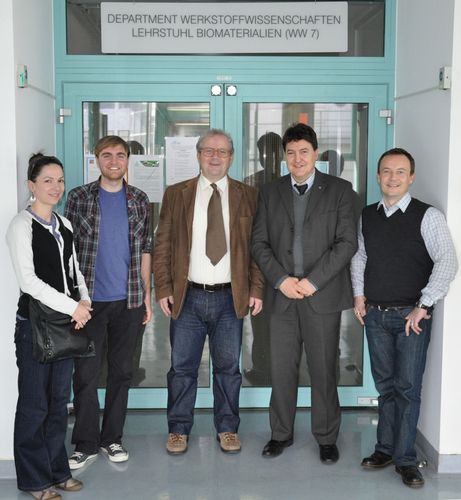 On 21-23 March we received the visit of Prof. Neven Zarkovic and Ms. Lidija Milkovic of Rudjer Boskovic Institute in Zagreb (Croatia), in the framework of our DAAD funded collaborative project "Cu-Bioglass in bone regeneration strategies".
Discussions took place on the advances of the project and new experiments in Erlangen and Zagreb were planned. The research focuses on the development and characterisation of Cu-containing bioactive glasses and the investigation of osteoblast cell growth in contact with such novel silicate glass compositions. Dipl.-Ing. A. Hoppe, Dr.-Ing. R. Detsch and Prof. A. R. Boccaccini will visit Rudjer Boskovic Institute later in 2012.