Prof. Boccaccini at e-MRS Meeting in Lille, France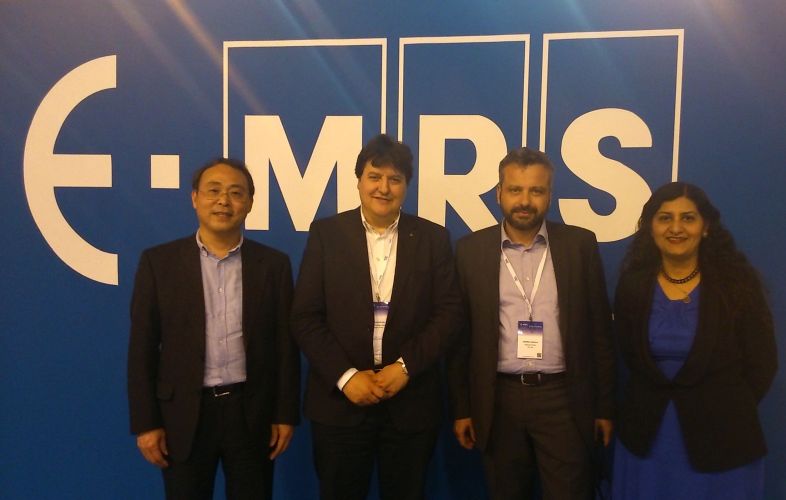 Professor Boccaccini attended the e-MRS Spring Meeting and Exhibit in Lille, France, on 11-15 May, 2015. Prof. Boccaccini was a member of the Scientific Committee of Symposium X: "Nanomedicine advancing from bench-to-bedside: the role of materials" and he presented the oral contribution "MESOPOROUS BIOACTIVE GLASS BASED SCAFFOLDS WITH DRUG DELIVERY CAPABILITY" (co-authors: Anahi Philippart, Elena Boccardi), following previous results [1]. In the photo Dr. Xiang Zhang (Lucideon, UK), Prof. A. R. Boccaccini, Prof. Gianluca Giardelli, Polytechnic of Turin, Italy, symposium co-chair, and Dr Ipsita Roy, University of Westminster, UK.
[1] A. Philippart, et al., Development of Novel Mesoporous Silica-Based Bioactive Glass Scaffolds with Drug Delivery Capabilities, Advances in Science and Technology, Vol. 96 (2014) 54-60.