Doctoral thesis success: Samira Tansaz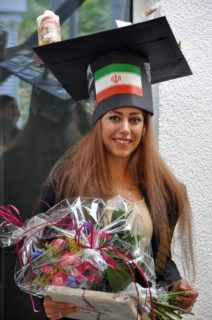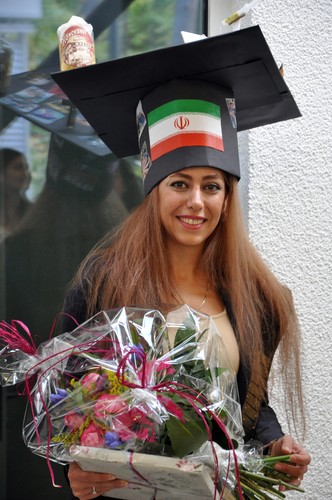 On 25th September 2017 Samira Tansaz successfully defended her doctoral thesis in the field of soy protein based biomaterials, which was carried out under the supervision of Professor Aldo R. Boccaccini at the Institute of Biomaterials. In addition to Prof. Boccaccini, Prof. Dirk Schubert (FAU Institute for Polymer Materials), Prof. Andreas Wierschem (Chair for Fluids Mechanics, FAU), and Prof. Dominique De Ligny (Chair for Glass and Ceramics, FAU), were the members of the doctoral defense committee (pictured with S. Tansaz). Prof. Boccaccini highlighted Samiras' innovative contribution to the establishment of a research activity in the field of plant derived proteins in our laboratory, noting that this is the first doctoral thesis in our Institute focusing on soy protein as suitable biomaterial for a variety of applications. He also acknowledged Samira's extensive contributions to several other projects during her research activities in our Institute (e.g. [1]). Research papers resulting directly from Samira's doctoral thesis have been published [2-3]. We congratulate Samira on achieving her doctoral degree and wish her all the best in her future career.
[1] L. Niklaus, S. Tansaz, et al., Micropatterned Down-Converting Coating for White Bio-Hybrid Light-Emitting Diodes, Adv. Funct. Mater. 27 (2017) 1601792.
[2] S. Tansaz, et al., Soy protein meets bioactive glass: Electrospun composite fibers for tissue engineering applications, Mater. Lett. 199 (2017) 143-146.
[3] S. Tansaz, et al., Hydrogel films and microcapsules based on soy protein isolate combined with alginate, J. Appl. Polym. Sci. 134 (2017) 44358.