International Conference on Alkali Activated Materials and Geopolymers in Tomar, Portugal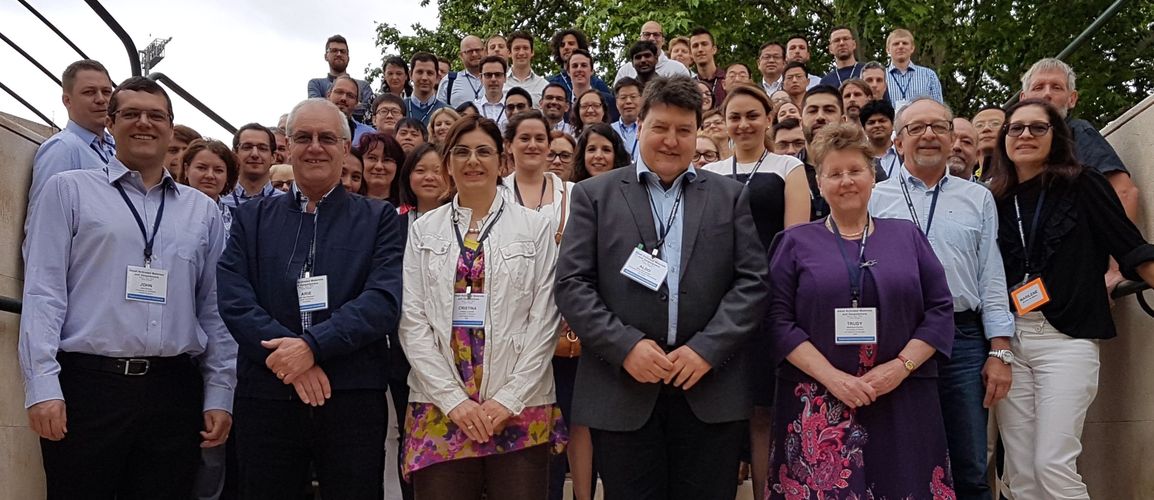 Professor Aldo R. Boccaccini was a co-chair of the "2nd International conference on alkali activated materials and geopolymers", held on 27th May – 1st June 2018 in Tomar (Portugal), organised in the framework of the Engineering Conferences International (ECI) series.
Conference chair was Prof. John Provis, University of Sheffield, UK, and co-chairs were Profs. Cristina Leonelli, Univ. of Modena and Reggio Emilia, Italy, Waltraud Kriven, Univ. of Illinois at Urbana-Champaign, USA, Arie Van Riessen, Curtin University, Australia and Prof. Boccaccini.
Ms Nicoletta Toniolo, PhD student in our Institute, presented the oral contribution: "Use of soda lime glass waste as silica supplier in fly ash based geopolymers" for which she won the 3rd prize for best oral presentation, sponsored by the Journal of the European Ceramics Society Trust (JECS Trust) of the European Ceramics Society. Nicoletta was also the recipient of a JECS Trust travel grant to attend the conference.
In the photos Prof. Boccaccini with the conference co-chairs, with Dr. Juliana Calabria-Holley, University of Bath, UK (former PhD student in the group of Prof. Boccaccini at Imperial College London) and with Ms Nicoletta Toniolo.