Collaboration with Universiti Tun Hussein Onn Malaysia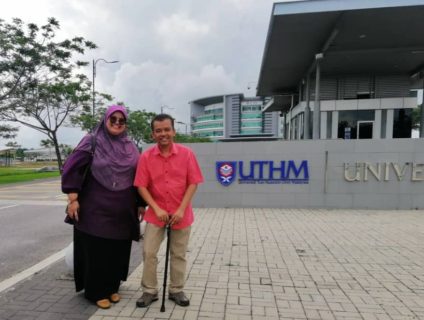 Prof. Boccaccini will be an international collaborator in two research projects funded by the Malaysian Education Ministry and led by colleagues of the Department of Materials Engineering and Design, Faculty of Mechanical and Manufacturing Engineering, Universiti Tun Hussein Onn Malaysia (UTHM), Johor, Malaysia. The projects relate to natural hydroxyapatite for biomedical applications, led by Assoc. Prof. Dr. Hasan Zuhudi Abdullah, and alginate composites with magnetic properties, led by Assoc. Prof. Dr. Maizlinda Izwana Idris. Both Prof. Zuhudi Abdullah and Prof. Izwana Idris were academic visitors at the Institute of Biomaterials in 2017-2018 and we have already published joint articles (the latest in Adv. Eng. Mater. with Prof. Idris [1]). We look forward to collaborating with our colleagues in Malaysia on such interesting projects.
[1] M. Erol-Taygun, et al., BIOACTIVE GLASS-POLYMER NANOCOMPOSITES FOR BONE TISSUE REGENERATION APPLICATIONS: A REVIEW, Adv. Eng. Mater. (2019) in press.