Visit from Brno, Czech Republic.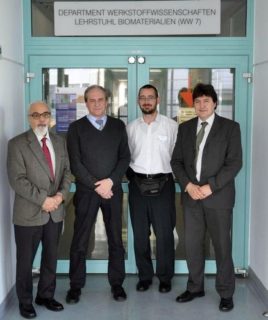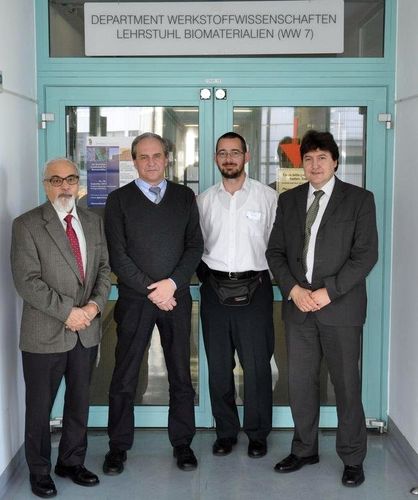 Prof. Ivo Dlouhy and Dr  Z. Chlup of the Institute for Physics of Materials (IPM), Academy of Sciences of the Czech Republic, Brno, Czech Republic, visited our Institute earlier this month in the context of our collaborative project EU ITN Glacerco. We have a long standing collaboration with the group of Professor Dlouhy and recent research involved the testing of bioactive glass scaffolds for bone tissue engineering [1]. There is a video highlighting the research being carried out at IPM, Brno, in the framework of the Glacerco project (Video: "The future of glass-ceramic materials"). In the photo: Prof. K. K. Chawla (visitor from Univ. of Alabama, Birmingham, USA, Prof. I. Dlouhy, Dr Z. Chlup and Prof. A. R. Boccaccini). (Click image to enlarge)
[1] L. Řehořek, Z. Chlup, D. Meng, D.M. Yunos, A.R. Boccaccini, I. Dlouhý,  Response of 45S5 Bioglass® foams to tensile loading, Ceramics International 39 (2013) 8015-8020.