10. ICG Summer School für Gläser in Montpellier, Frankreich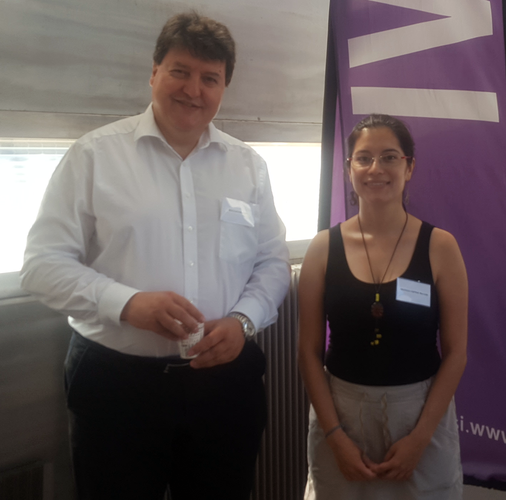 Die 10. Ausgabe der ICG (International Commission on Glass) Summer School "Glass formation, structure and properties" and "Bioglass / pharma glass" fand vom 2.-6. Juli 2018 in Montpellier, Frankreich statt. Prof. Boccaccini und Marcela Arango (Doktorandin) (siehe Bild) besuchten die Summer School. Prof. Boccaccini präsentierte die Vorträge "Bioactive glass in composites" und "Bioactive glasses and angiogenesis".
Prof. Boccaccini traf auch Forscher und Doktoranden (Jozef Prachar, Ph.D., Fatih Kurtuldu, Petr Chrást, Susanta Sengupta) des Centre for Functional and Surface Functionalized Glass (FunGlass), das in Trenčín, Slowakei, im Rahmen von Horizon 2020 "Spreading the excellence and widening participation" (H2020-WIDESPREAD-01-2016-2017) gegründet wurde.
Prof. Boccaccini ist Mitglied des wissenschaftlichen Beirats von FunGlass (siehe Bild).