Prof. Dr. Christine Selhuber-Unkel besucht den Lehrstuhl Biomaterialien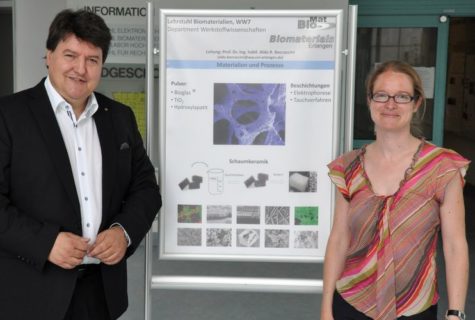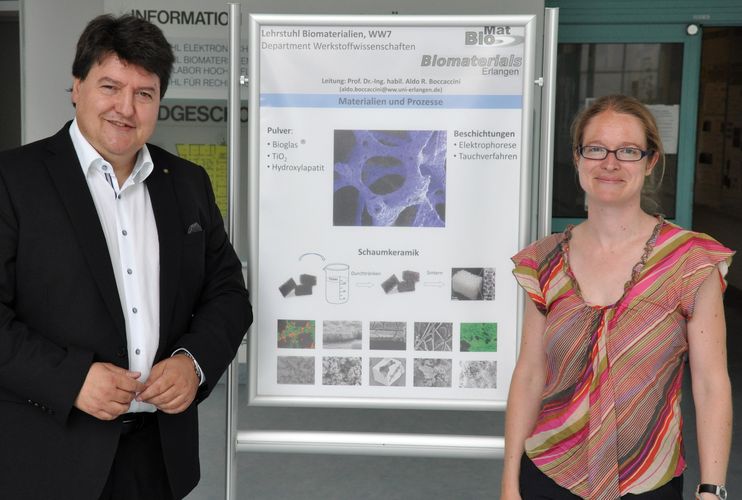 Am 4. und 5. Juli 2018 besuchte uns Prof. Dr. Christine Selhuber-Unkel, Biocompatible Nanomaterials, Institute for Materials Science, Kiel University. Prof. Selhuber-Unkel war eine geladene Rednerin beim Kolloquium/Sommer Fest 2018 des FAU-Departments Materialwissenschaften und Werkstofftechnik, bei welchem sie den Vortrag präsentierte: "Dynamically responsive materials: from the nanoscale to biomaterials".
Wir arbeiten mit der Gruppe von Prof. Selhuber-Unkel auf dem Gebiet poröser anorganischer Nanomaterialien für biomedizinische Anwendungen zusammen.