Prof. Boccaccini in the BAYLAT's Board of Directors for the period 2018-2021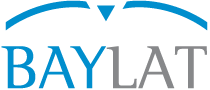 Prof. Aldo R. Boccaccini has been confirmed by the Bavarian State Ministry of Science, Research and the Arts (StMWK) as member of the Board of Directors (deputy chair) of the Bavarian University Centre for Latin America (BAYLAT) for a new period (2018-2021).
BAYLAT is a service centre established by StMWK to support and promote the international collaboration and academic networking among Bavarian and Latin American universities. The Head Office of BAYLAT is situated at the University of Erlangen-Nuremberg (FAU) and the president of BAYLAT's board of directors is Prof. Andrea Pagni, Institute for Romance Studies, FAU.