Prof. Boccaccini trifft Prof. Viviana Mourino in Buenos Aires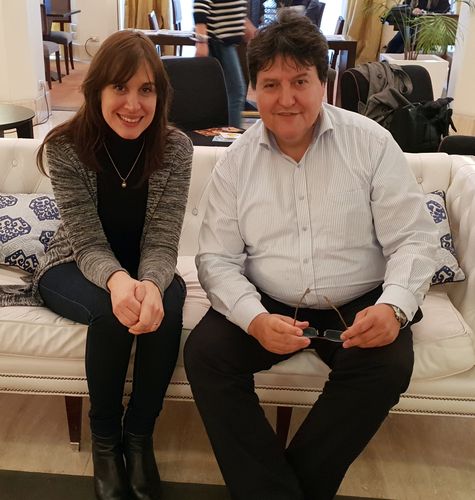 Prof. Viviana Mourino, Department of Pharmaceutical Technology, University of Buenos Aires, Argentinien, traf Prof. Boccaccini bei seinem Besuch in Argentinien. Prof. Mourino arbeitet seit mehreren Jahren mit Prof. Boccaccini zusammen, sie sind Co-Autoren einer häufig zitierten Arbeit über Knochengewebe-Therapeutika [1] und in jüngerer Zeit hat unser Institut mit der Forschungsgruppe von Prof. Mourino auf dem Gebiet von fortgeschrittenen Nanokompositgerüsten für das Tissue Engineering [2] zusammengearbeitet.
[1] Mouriño, V., Boccaccini, A. R., Bone tissue engineering therapeutics: controlled drug delivery in three-dimensional scaffolds, J. R. Soc. Interface. 2010;7(43):209-27.
[2]Nanocomposite scaffolds with tunable mechanical and degradation capabilities: co-delivery of bioactive agents for bone tissue engineering, Biomedical Materials, 2016; 11: 065003.