I.DEAR Projekttreffen in Darmstadt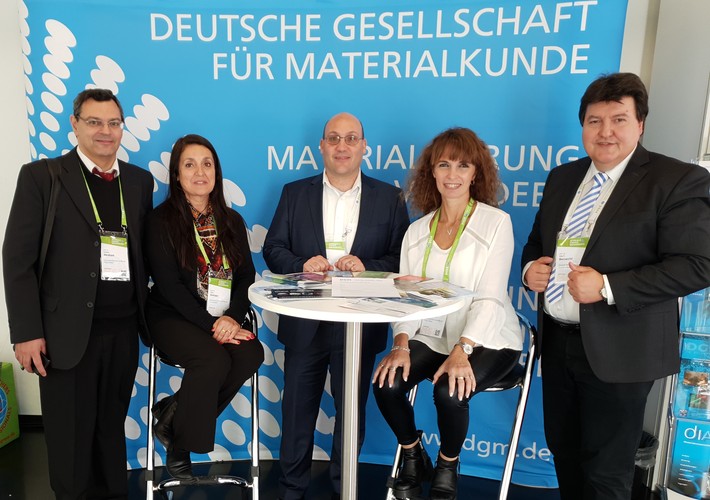 Im Rahmen des Materials Science and Engineering Kongresses (MSE 2018), der vom 26.-28. September 2018 in Darmstadt stattfand, fand zugleich ein Treffen der Leiter des I.DEAR-Programms ("Ingenieure Deutschland – Argentinien") im Bereich Materialwissenschaften statt.
Dieses I.DEAR-Programm ist eine internationale Zusammenarbeit, an der das National Institute for Materials Technology (INTEMA) der National University of Mar del Plata (UNMDP), Argentinien, beteiligt ist, sowie die Universität des Saarlandes und Universität Erlangen-Nürnberg. Das Programm konzentriert sich auf den Austausch von Masterstudenten und wissenschaftlichem Personal auf dem Gebiet der Materialwissenschaften und des Ingenieurwesens zwischen UNMDP und den deutschen Universitäten.
Prof. Silvia Simieson (INTEMA, UNMDP), Prof. Gustavo Abraham (INTEMA, UNMDP), Prof. María Andrea Camerucci (INTEMA, UNMDP), Dr. Flavio Soldera (Universität des Saarlandes) und Prof. Aldo R. Boccaccini (FAU ) nahm an der Sitzung teil, auf der die Fortschritte des I.DEAR-Programms erörtert wurden.