Prof. Boccaccini: Invited speaker at University of Rostock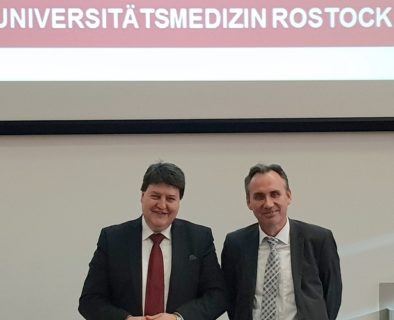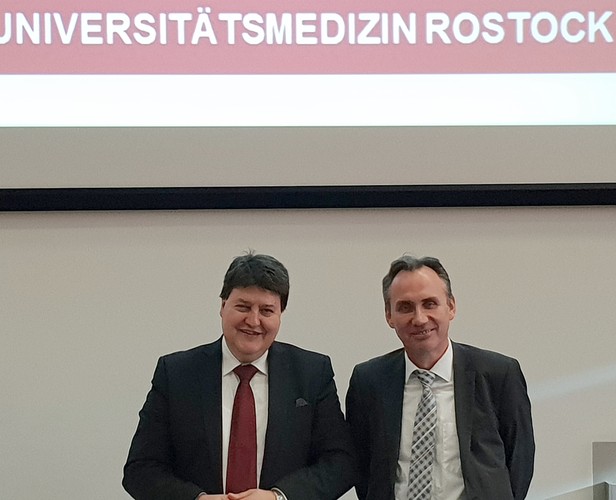 Prof. Aldo R. Boccaccini was an invited speaker at the Scientific Workshop 2018 of the Rostock University Medicine (Universitätsmedizin Rostock), University of Rostock, Germany, on 16th November 2018. Prof. Boccaccini presented the lecture: "Bioactive Materials and Biofabrication for Biomedical Applications: Progress and Challenges".
Prof. Boccaccini met Rostock based colleagues with whom our Institute is collaborating in the framework of the Collaborative Research Centre (CRC) (SFB) "Electrically Active Implants – ELAINE", including Prof. Rainer Bader, Biomechanics and Implant Technology Research Laboratory (pictured with Prof. Boccaccini) and Prof. Barbara Nebe, Cell Biology Department.