Visit from Argentina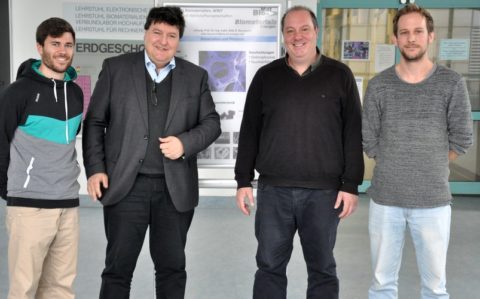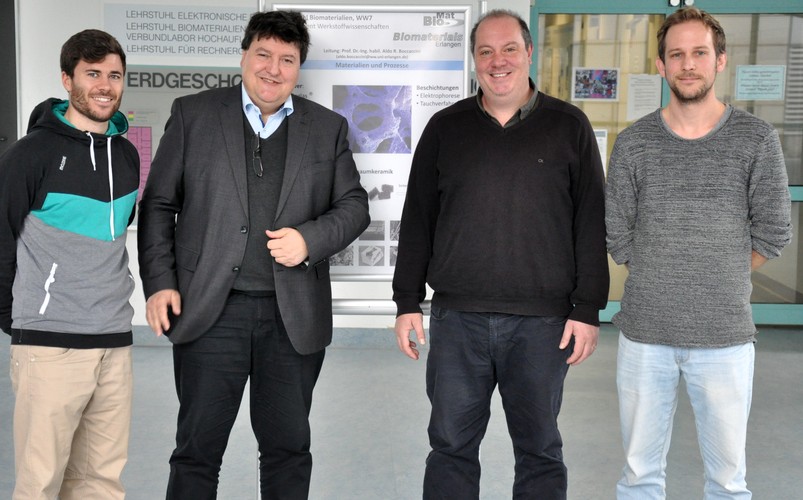 In the week of 20th November we received the visit of Dr. Diego Bustos, senior researcher at CONICET Laboratory of Integration of Cellular Signals at the Institute for Histology and Embryology, Faculty of Medicine, National University of Cuyo (UNCUYO), Mendoza, Argentina. He also visited our cell biology and materials characterisation laboratories.
The visit was in the framework of the MinCyT-DAAD funded project entitled: "Topographic and compositional effects of nanofibrous matrices during in situ differentiation of human mesenchymal stem cells", in which also colleagues of National University of Mar del Plata (INTEMA, Dr. G. Abraham) participate. PhD students of our Institute, Florian Ruther and Jonas Hazur, will travel to the partner institutes in Argentina in December (Photo: Dr. Bustos, Prof. Boccaccini and PhD students Jonas Hazur and Florian Ruther).