Visit from Indonesia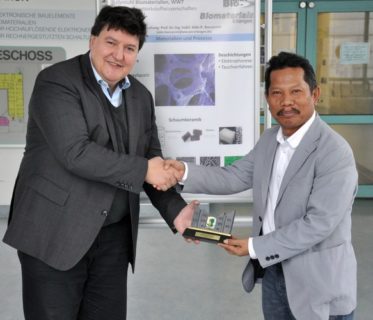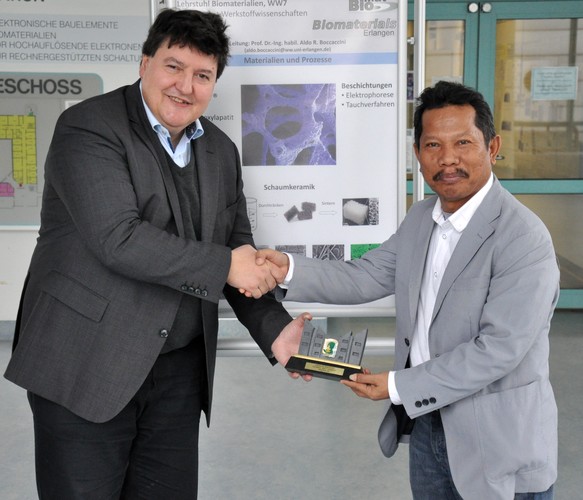 In the week of 20th November we received the visit of Prof. Dr. Eng. Gunawarman, Mechanical Engineering Dept., Faculty of Engineering, Andalas University, Pedang, Indonesia (pictured with Prof. Aldo R. Boccaccini).
We collaborate with the group of Prof. Gunawarman in the field of bioactive coatings for biomedical applications. Currently Ms Dian Juliadmi (PhD student at Andalas University) is visiting our Institute carrying out a project on "Novel hydroxyapatite coatings on titanium alloy substrates using electrophoretic deposition".