Research stay in Queensland, Australia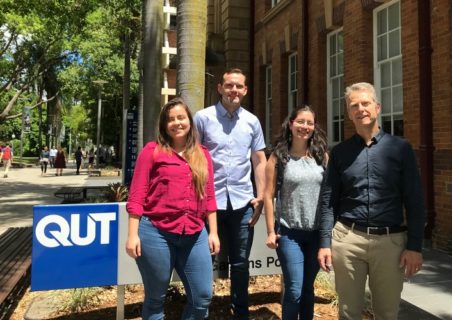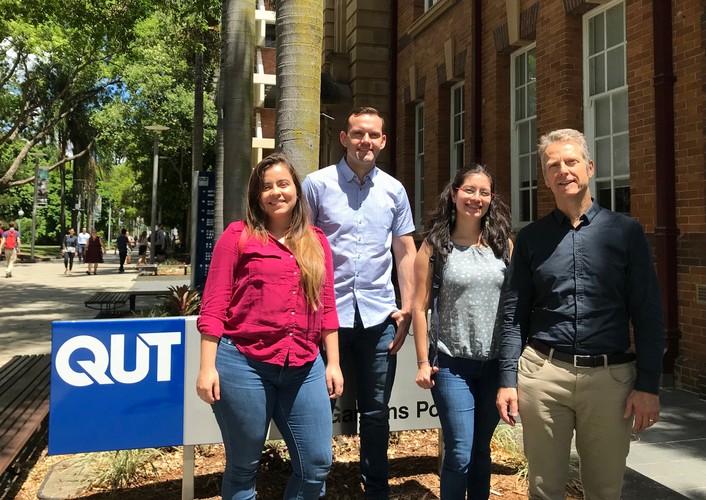 In November 2018, Laura Ramos Rivera and Marcela Arango Ospina, PhD students at the Institute of Biomaterials, visited Prof. Peter Pivonka, Chair of Biomedical Engineering and Spinal Disorders, Queensland University of Technology, Australia, in the framework of the Australia-Germany Joint Research Cooperation Scheme of DAAD and Universities Australia (Principal Investigator in Erlangen: Prof. Aldo R. Boccaccini).
The project involves exchange of early career researchers and professors between both institutions. Laura and Marcela visited the laboratories of the Centre for Children's Health Research (CCHR), biomechanical performance and the Institute of Health and Biomedical Innovation (IHBI).
The current collaboration between both groups includes the characterisation of bioactive glass based scaffolds with and without polymer coatings for bone tissue engineering applications.
In the photo Prof. Peter Pivonka, Dr. David Holmes, Laura Ramos Rivera and Marcela Arango Ospina.