New papers on bioactive coatings in collaboration with international partners published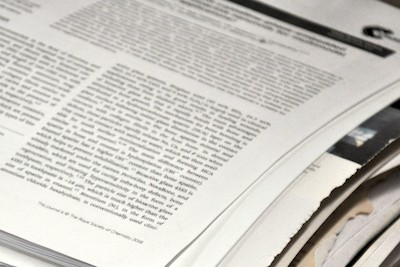 A series of papers from our Institute focusing on bioactive and antibacterial coatings have been recently published. These include: a work in collaboration with Prof. J. Ballarre (A. von Humboldt Foundation fellow), from INTEMA , University of Mar del Plata, Argentina, on silica-gentamicin-chitosan coatings for Ti implants [1], a study on the electrophoretic deposition of chitosan-bioactive glass coatings as protective layers for nanocrystalline Ti under inflammation conditions [2], in collaboration with colleagues from Warsaw University of Technology (Faculty of Materials Science and Engineering) and with funding from European Virtual Institute on Knowledge-based Multifunctional Materials AISBL (KMM VIN), and a complete investigation on laser-sintered HAp and 45S5 bioactive glass coatings on micro-textured zirconia surfaces [3] in collaboration with colleagues at CMEMS, University of Minho, Department of Mechanical Engineering, University of Aveiro,  Portugal, and CERMAT, Federal University of Santa Catarina, Brazil. Prof. Boccaccini said: "there is much need to achieve functional coatings with protective, bioactive and antibacterial capability for orthopedic applications, our efforts in collaboration with international partners, as presented in these recent papers, are contributing to this important task in the biomaterials field."
[1] J. Ballarre, et al., Versatile bioactive and antibacterial
coating system based on silica, gentamicin, and chitosan: Improving
early stage performance of titanium implants, Surface and Coatings
Technology, 381 (2020) 125138.
[2] A Sotniczuk, et al., Chitosan/bioactive glass coatings as a
protective layer against corrosion of nanocrystalline titanium under
simulated inflammation,
Materials Letters, (2020) 127284 (in press).
[3] J Mesquita-Guimarães, et al., Cell adhesion evaluation of
laser-sintered HAp and 45S5 bioactive glass coatings on
micro-textured zirconia surfaces using MC3T3-E1 osteoblasts-like
cells, Materials Science and Engineering: C, (2020) 110492 (in
press).