New funded International projects at the Institute of Biomaterials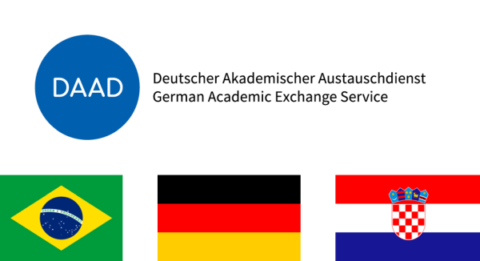 With the start of the new year we are happy to inform that two projects have been selected by the German Academic Exchange Service (DAAD) with participation of our Institute.
One of the projects titled "Advanced Manufacturing of Multifunctional Scaffolds" is in collaboration with Prof. Dachamir Hotza and his team at Federal University of Santa Catarina (UFSC), Brazil. In this project we will collaborate in the fabrication and characterisation of a new generation of multifunctional scaffolds for bone tissue regenration.
The second project is a bilateral collaboration with Dr. Anamarija Rogina and her team at Faculty of Chemical Engineering and Technology, University of Zagreb, Croatia. In this project, we will develop and characterize a new family of bioactive composite materials for bone tissue engineering exploting new combinations of bioactive glasses and chitosan.
These projects will expand our current bilateral international DAAD funded programs with Greece and Brazil.