Visit from Australia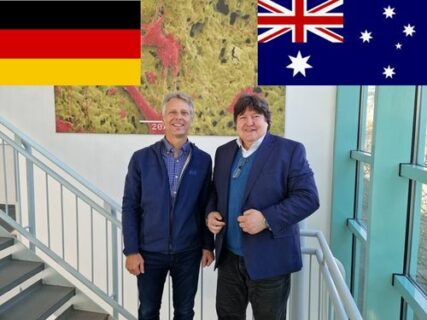 On 21st March 2023, we received the visit of
Prof. Peter Pivonka
, School of Mechanical, Medical and Process Engineering,
Queensland University of Technology (QUT)
, Australia. We have
collaborated previously with Prof. Pivonka's team
in the framework of a DAAD-Universities Australia funded project in the field of characterisation of bioactive glass (BG) based scaffolds with and without polymer coatings for bone tissue engineering applications.  We discussed the possibility of new collaborative research between his group at QUT and our Institute.