Visit from Aristotle University of Thessaloniki, Greece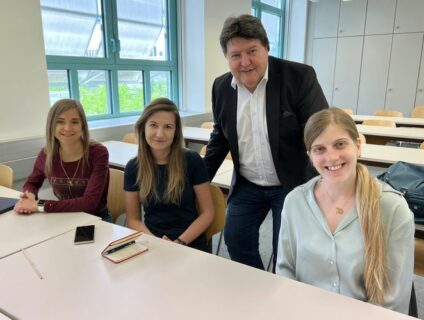 Iouliana Chrysafi (PhD, Chemistry Department of Aristotle University of Thessaloniki, Greece) visited the Institute of Biomaterials from 31.05 until 07.06.2023 in the framework of the Greek-German collaboration project funded by IKY-DAAD. As participants of the German research group, Prof. Aldo Boccaccini, Ms. Zoya Hadzhieva and Ms. Faina Bider took part in the discussions about curent results and research plans for the second year of the project.
The Greek guest brought fixed cell samples for SEM, which had been prepared during the stay of the German team in Thessaloniki last month. In this way, the project is progressing toward the fabrication and characterisation of hydrogel composite scaffolds for tissue engineering.