Erfolg eines Studenten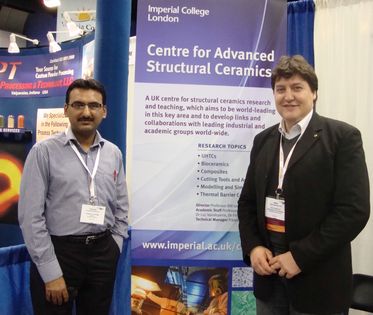 Herzliche Glückwünsche für Tayyab Subhani, der vor kurzem (6. November 2012) seine mündliche Prüfung zu seiner Doktorarbeit am Department of Materials vom Imperial College, London, bestanden hat. Der Titel seiner Arbeit ist ""Silica and borosilicate glass matrix composites containing carbon nanotubes". Tayyab wurde von Prof. Dr. Aldo R. Boccaccini, Prof. W. E. (Bill) Lee und Prof. M. S. P. Shaffer (Imperial College London), betreut.
Auf dem Bild ist er mit Prof. A. R. Boccaccini auf einer früheren Konferenz zu sehen.