Besuch aus Mar del Plata, Argentinien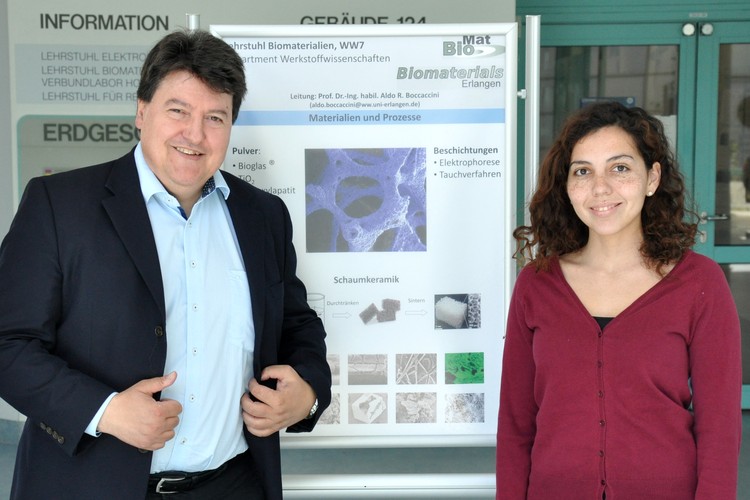 Dr. Agustina Aldana vom Instituto de Investigaciones en Ciencia y Tecnología de Materiales (INTEMA), National University of Mar del Plata, Argentinien, besuchte den Lehrstuhl Biomaterialien im Juni/Juli 2018 im Rahmen der MinCyT-DAAD-geförderten Kooperation auf dem Gebiet der funktionellen Biopolymere für Tissue-Engineering-Anwendungen.
In diesem Projekt ist auch die Forschungsgruppe von Dr. Diego Bustos an der IHEM-CONICET, National University of Cuyo, Argentinien, beteiligt.
Wir arbeiten mit der Gruppe von Dr. A. Aldana und Prof. Gustavo Abraham (Division of Bioimedical Polymers) am INTEMA auf dem Gebiet der Biopolymerverarbeitungstechniken für biomedizinische Anwendungen, insbesondere Elektrospinnen und 3D-Druck,  zusammen.